CBD continues to grow in popularity as more countries legalize this beneficial and non-psychoactive cannabinoid.
Since the United States started to deregulate the substance over the last couple of years, CBD has boomed in popularity across the country, also in part due to the diverse set of applications the compound offers. To this point, the compound can be found in a variety of different products ranging from edibles to topicals to smokeables.
Smokable forms of CBD such as CBD cigarettes, in particular, have become more of a popular product over the last two to three years. For those looking for the best CBD cigarettes, shoppers should consider the benefits they want to enjoy from this diverse compound.
Today we will look at the benefits of smoking CBD, while also providing an overview of the best CBD cigarettes in 2020. With that in mind, let's dive right in.
Benefits of Smoking CBD
While CBD comes in a wide variety such as edibles, isolates, and topicals, smoking the cannabinoid offers a unique value.
For starters, Cannabidiol, also known as CBD grows from the hemp plant and cannabis plant alike while offering a wide variety of benefits. With that in mind, many people associate cannabis consumption closely with smoking. This can be a particularly well fit benefit for tobacco smokers looking to quit. For those who aren't tobacco consumers seeking to quit, CBD cigarettes also come closer to a traditional cannabis joint.
Furthermore, CBD cigarettes provide fast-acting applications of CBD compared to other forms such as edibles or topicals which can take upwards of two hours for patients to feel results. While smoking CBD will be felt within two to five minutes.
With these benefits in mind, let's look at the top CBD cigarette brands in the market today.
Top 6 Best CBD Cigarettes in 2020
Hempettes from Wild Hemp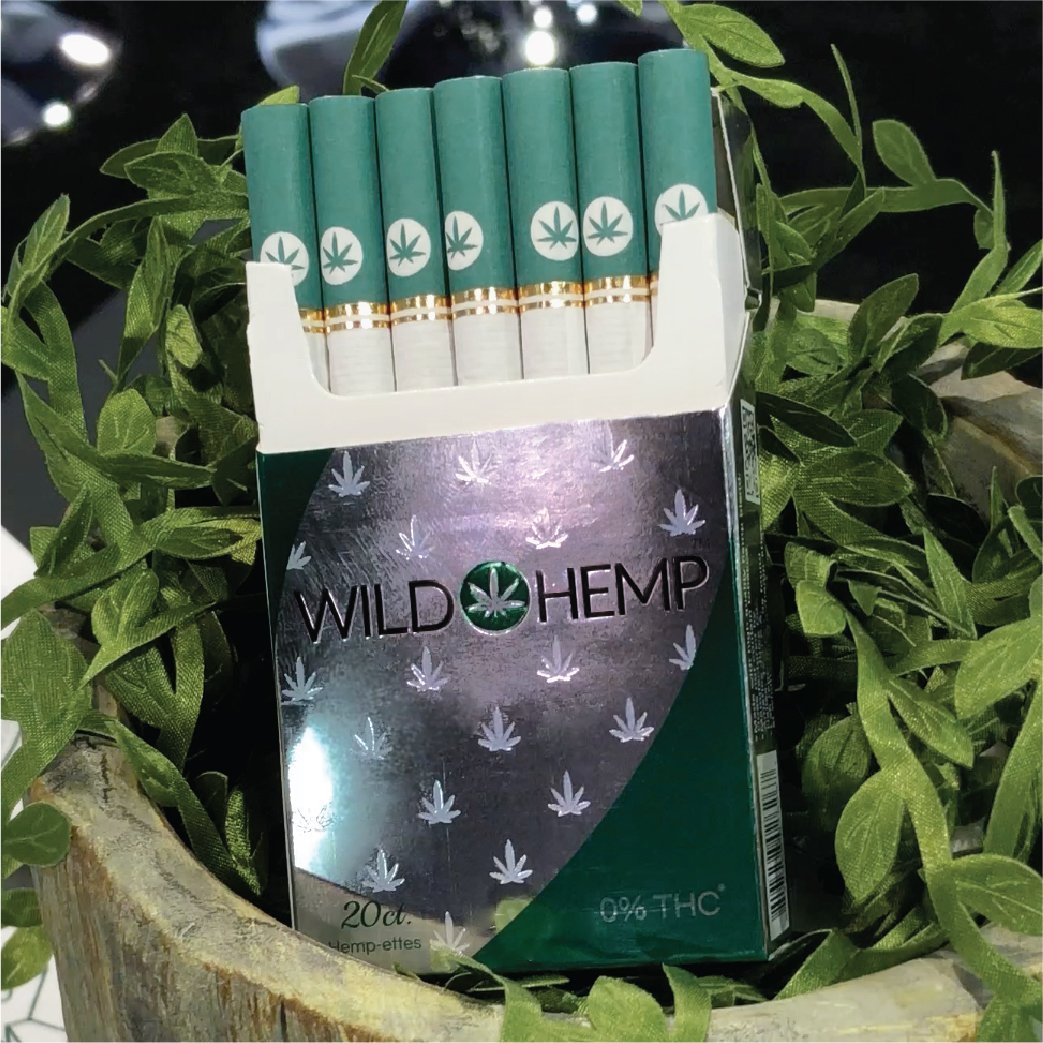 The Wild Hemp brand brings a wonderful CBD cigarette product to consumers in legal markets. With 20 CBD cigarettes per box, this brand offers a fun and traditional 420-friendly approach which any cannabis consumer is sure to appreciate.
The Hempettes from Wild Hemp come with approximately 50mg of CBD and less than 0.03% THC. Another important feature of Hempettes, the hemp product comes exclusively from American grown hemp. Furthermore, the company sends its products off for third party testing to ensure customers receive high quality and consistent experience from Wild Hemp's Hempettes.
Hempettes from Wild Hemp start off at approximately $12 per pack of 20. Learn more about Wild Hemp
Heimat Tobacco & Hemp
The Heimat Tobacco and Hemp cigarettes offer a mixture with CBD and tobacco mixed into one. While this product certainly wouldn't help a smoker looking to quit, many cannabis consumers in certain parts of the world are familiar with a 'spliff' which offers a similar mixture of tobacco and cannabis flowers in a cigarette form. Those who love a spliff are sure to enjoy Heimat's product.

With that said, the Heimat tobacco and hemp cigarettes have approximately 4 mg of CBD and around half a milligram of nicotine. Furthermore, the products are created with local tobacco and hemp grown in the country of Sweden where the Heimat products are manufactured. To this point, the company notes how they do not include any additives to the tobacco and CBD hemp blend to make their final product.
Heimat's tobacco and CBD cigarettes start at approximately $21 for a pack of 20. Learn more about Heimatkult
CBD Fatty
The CBD Fatty lives up to its name as a single and fat joint. This CBD joint from Cap City offers patients looking to enjoy a fat joint the perfect solution. The brand brings together a classy field as the name, Cap City- as in capital city would imply.
The single CBD Fatty that comes in each container has approximately 100 mg of CBD and zero noticeable THC. This product is perfect for anyone looking to enjoy a longer-lasting smoke session or wants to share their CBD cigarette with a group.
A single CBD Fatty joint starts at $14. Shop CBD Fatty
Sherbinskis Pre-Rolls from Cloud N9ne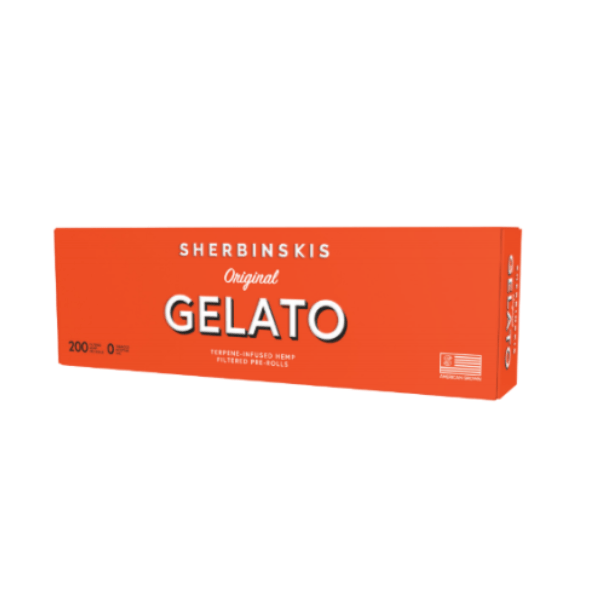 The Sherbinskis CBD cigarettes from Cloud N9ne offer a special treat for cannabis connoisseurs as their hemp pre-rolls come infused with terpenes from a Gelato strain. The brand brings together a wonderfully classy feel with sharp maroon color and simple design.
These hemp cigarettes offer a tobacco-free product with less than 0.03% THC in each smoke. Furthermore, these particular hemp cigarettes come with filters so the smoking experience will be a bit more of a mellow one compared to other filterless CBD cigarettes on the market.
With each pack coming with 20 pre-rolls, Sherbinskis start at approximately $12 per pack. Learn more about Sherbinskis.
Pure from Aspen Valley
The Pure from Aspen Valley brings one of the premium brands of CBD cigarettes. These CBD cigarettes offer approximately 0.85 mg of CBD per smoke. Furthermore, the company advertises that no extra additives, tobacco, or nicotine are used within their Pure CBD cigarettes.
A box of Pure CBD cigarettes starts at approximately $16. Learn more about Pure from Aspen Valley
Live Hempily
Last but certainly not least, CBD cigarettes from Live Hempily bring another wonderful experience for CBD smokers. These cigarettes contain no pesticides, solvents, herbicides, or chemical fertilizers. Furthermore, they offer to ship to all 50 states with their CBD cigarette packs.
A pack of 20 Live Hempily CBD cigarettes starts at approximately $30. Shop Live Hempily
Hopefully, with a look at the best CBD cigarettes in 2020, you can more easily find a brand that speaks to your needs. Furthermore, these products should continue to grow as more and more locations around the world legalize CBD. All and all, whichever brand you choose for your CBD cigarette, users should have a good experience with any of these brands.
Want to learn more about the Cannabis and CBD space? Get everything you need to know in a once-a-week kick-ass email.